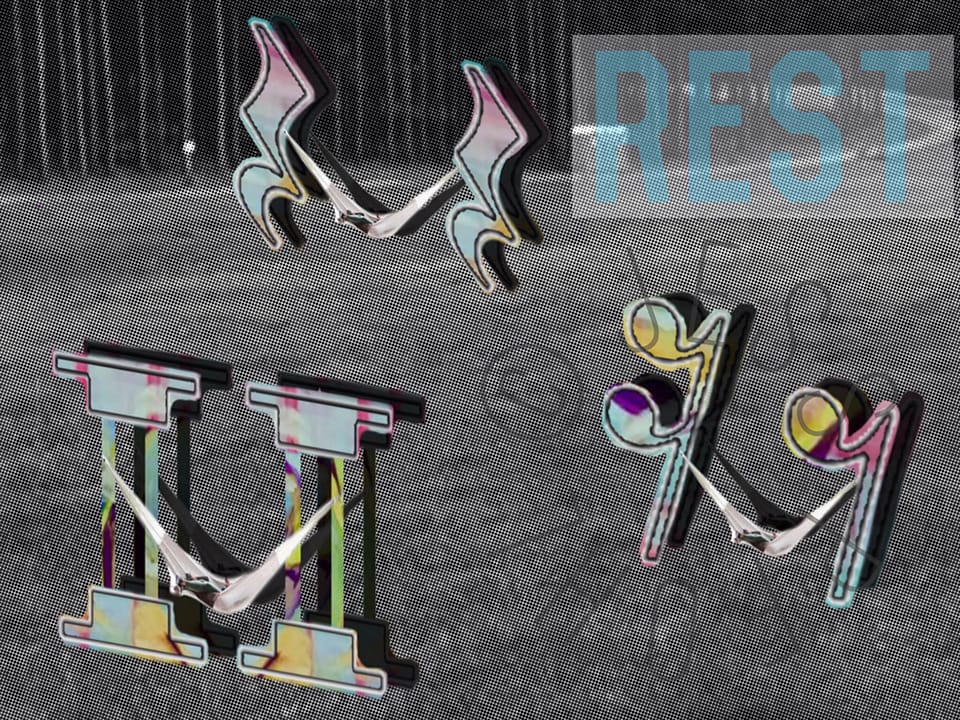 An  artistic  hammock  installation  that  excites  multiple  senses.    Physical  installation  holds concept  relatable  to  music,  frames  will  double  as  visual  art  gallery  with  detailed painting,  while soothing  body  and  soul  by  providing  relaxation  all  inspired  by:  Rest

Mixed  media  on  wood  cut  out  frames  depicting  musical rest notes used as anchors for 3 separate operational hammocks.    Illuminates  at  night. All  weatherproof.    Doubles  as  charging station. Hammocks  are  for  a  single  person  to  encourage  self thought  and  reflection.
An artistic swing installation that doubles as a dance tent and charging station. Structure is available in two designs; circular and square, based on use and intimacy desired. Swings hold two guests, to promote coupling and to create a speakeasy-like environment with spectators surrounding the dance floor.
Installation includes audio from the past 100 years of the swing music movement. Playlists will progress throughout the day from big band jazz ensembles from the roaring 20s to present day Electro-swing that will play in the evening with audio censored lights after dusk. Music will include genre specific arrangements as well as musicians and bands directly influenced by the movement and its inclusion in soul, blues, rock 'n roll and now EDM. Dance floor and swings are also visual art gallery hand painted by the artist. Installation encourages all enjoyments from the movement, especially dancing and canoodling.